Kay Cola is an LA born Grammy nominated singer / songwriter and the daughter of world renowned jazz & classical musician, Hubert Laws.  Over the years, she's worked with talent by the likes of Eminem, The Game and Ne-Yo, as well as heavy weight producers like Drake's Boi-1da, Lady Gaga's RedOne and Dr. Dre.  Her latest record titled "Not OK", featuring French Montana and produced by ShonuFF, is a sultry radio killer.
We had the chance to host a short Q&A with Kay to get to know her better… peep it below.
Jadamix: 1) What's a typical day like with Kay Cola?
Kay Cola: I get up, make a smoothie, hit the gym, go to the studio, hike, take business meetings, have rehearsal, take interviews.
2) Describe your music in 3 words.
Emo, vibey, slap.
3) What do you prefer… a good house party or turning it up in the club?
House party definitely.  I like to go to the beach, the pool, the studio.  I rather have barbecues and pool parties then hit the club.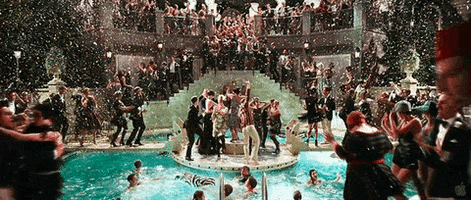 4) Private Jet or Yacht?  And we're talking super sized Yacht.
Private jet cause I get seasick.
5) What's your biggest fear?
Fear itself.
6) What's your vice?
My heart.  It's my gift and my curse.  There's this proverb that says, "Guard your heart, cause it controls everything you do", so I feel like if you don't guard your heart you can make really bad decisions.
7) Do you believe in the illuminati?
Oh for sure.
Jadamix: Really??  Because I did some research on you and I read that your father was a famous flutist… so I know you're in those inner circles.
[Laughs].  I don't know if all the stereotypes are correct but I've seen some stuff.
Ook…we'll keep it at that because my phone is probably tapped.
8) If you were stranded on an island and you could bring just 3 foods with you (for the rest of your life)… what would you bring?
Strawberries, carrots and a good steak.
9) What are your VDAY plans?
Studio.
10) What's upcoming for Kay Cola in 2015?  
Be on the lookout for my upcoming album, "Lucid Dreams", which is scheduled to drop in the coming weeks.  Also, I'm going on tour in mid-March.
Peep "Not OK" featuring French Montana
Purchase it on iTunes.
Follow Kay Cola on SoundCloud and Twitter.
Comments
comments