In a future sounds world dominated by heavyweight record label / platform Soulection (aka The Sound of Tomorrow), Zach Dufresne's brainchild PLAY IT LOUDER is steady rising while gaining recognition from fans, artists and industry folks alike. Born in Eastman Canada, a small town in eastern Quebec, the driven entrepreneur / DJ started PIL as a personal WordPress blog back in 2012… similar to Jadamix.fm. After 18 months of focusing on producing content, Zach transitioned the brand into more of a platform, relying heavily on SoundCloud. After months of building PIL's listenership and refining a defined sound for the brand, he eventually launched the official collective in early 2014.
When artists and producers affiliate themselves with PLAY IT LOUDER, there is no formal signature or contractual agreement. The core idea of a collective is about sharing creative resources, collaborating and networking with like-minded creators. Countless collectives exist, but PIL stands out because their lineup seems to genuinely want to progress beat making, foster future sounds and deliver good vibes. Best described as future, chill and soulful, the talented and visionary cast of PLAY IT LOUDER design sound that seems decades ahead of their time.
We had an amazing opportunity to learn more about Zach, PLAY IT LOUDER's beginnings and some other cool random stuff. Check out our exclusive Sunday conversation + Zach Dufresne GUEST MIX below, and make sure to show these guys some <3.
JADAMIX: Why did you start PLAY IT LOUDER?
Zach Dufresne: I wish I had a nice answer for this one but the truth is I started PIL because I was passionate about music, especially music that people don't get to listen to on radio or in the stores. I always was the one who mixed CD's or was DJing with iPods at parties. I just wanted to share my musical taste and discoveries, so I started blogging for myself and few friends and the pieces slowly came together. But yeah, no tangible plan from the get go, only a passion for sharing good vibes!
What is your vision for PIL?
I obviously want PIL to do well and become big on social media and across the internet. What I truly would want though is making a living off my strongest passion, the music. We are not too far off from my ideal vision for PIL. Working with bigger artists, starting a PIL record label with physical releases and doing live shows across the globe would be the ideal scenario in my mind.
What do you look for when bringing on-board a new artist / producer?
Talent, motivation, diversity and an open mind.
What is the benefit of being affiliated with PIL?
My artists were all picked up at early stages of their career. Some of the fam are on a career path in music and others are doing it purely out of passion as a hobby. They benefit from our added exposure, guidance, connections and collaborations across the internet. Next step for us is doing our live debut showcase, which is not an easy task as the team is spread all over the globe. USA is definitely the hot bed but we also have artists in UK, Australia and France.

We know this is a tough question because all of your artists are exceptionally talented, but if you had to pick one member of PIL to look out for this year… who would it be?
I would have to say Telescope Thieves. He has a EP coming up soon and I got to hear some of it. It's gonna be awesome! He's been working in the shadows for a while now, so I think this is the year he will start to gain more recognition. But I could of said that for a few others too. Dreamers Delight signed a deal on Gramatik's Lowtemp label recently and Cosmic Quest is gathering more and more attention with each new releases. Also, Kalev & Wize are making a name for themselves too.
Do you produce?
I don't produce but maybe I can say so in 2016? [Laughs]. Seriously I don't know if I will ever be producing music myself but I have been mixing music on my computer for 4-5 years now. I plan to start doing more DJ gigs soon though.
What artists personally inspire you?
Oh well this is a hard question to answer, there are so many. From the top of my head I would have to say artists like Darius, Galimatias & Alina Baraz, Charles Murdoch, Atu and Chet Faker are personal favorites and huge inspirations. Montrealers Kaytranada and Pomo are also huge for me as they are from my area. More importantly because they introduced me to the Future Beats style. The way they blended elements of Hip-Hop, R&B, Funk & House inspired me to start digging deeper.
If you could have any super power, what would it be?
Definitely Teleportation so I could travel wherever I want and whenever I want. Plus it would be so much easier to connect with the fam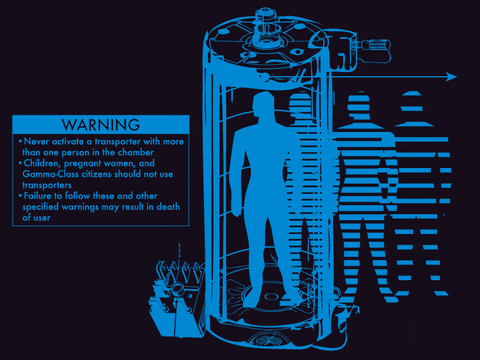 What is a typical day like with you?
Wake up. Sip my coffee on the balcony, open my computer, check out the SC, e-mails and music submissions. Set up future projects and working the connections. Then I would go to work and do it all again in the evening (minus the coffee part).
What does PIL have upcoming for the latter half of 2015?
I can't say much right now as nothing is certain but we might have something going in NYC this fall. We also plan on launching a nice website and doing a new compilation.
This mix you did for us…what type of setting should our audience pair it with?
I think all my mixes are best played in the morning or at night. I'd say they are perfect to enjoy alone or with love ones by the fire on those cold winter nights. Also, in your headphones while studying, working or on a road trip!
Official tracklist:
Alo Lee – Electric Blue (Skye Chai Remix)
Akacia – Weakness (2X2A Edit)
Ta-Ku – Long Time No See ft. Atu (Ekali Remix)
Chloe Martini – Temptation (Khadisma Remix)
Captpizza – day i saw you
Jengi Beats – Sun Sun (Werk Space)
Ryan Jacobs – Soory w/ raava
Drake – Over (Dabow Edit)
(dc) & Dabow – Peaches
Luude – Raichu
Janet Jackson – Got Til It's Gone (Zikomo Remix)
Petit Biscuit – Memories
Anton Borin – You and I
James Bay – Hear Your Heart (James Carter Remix)
Follow PLAY IT LOUDER on SoundCloud, Facebook, Twitter and Bandcamp.
Comments
comments