Acts like LBCK embody exactly what we believe the sound of The New Cool represents. We are talking about those innovative artists and producers who are integrating elements of traditional genres (i.e. Funk, Pop, Disco) with fresh electronic experimentation, sampling and original collaborations.
Alex Noble & Luigi III make up The Long Beach City Kids, a West Coast based electronic duo who are best known for blending old school feels with new school flair. The two funk-inspired producers draw sounds and styles from your rent's Copacabana days, infuse a modern day soul sample (or original vocal), and create a finished product that is amiable, engaging and viciously dance-inducing.
Packing dance floors across the U.S., Europe and South America, the two talented 26-year-olds are poised to continue to grow their sound and audience, especially as funk continues to recycle itself in modern music. Their debut album The Goods (on HOF) continues to rack up plays and power parties globally.
We had a great conversation with Alex and Luigi this past weekend to talk about their approach to music, inspirations and a bunch of other topics. Check out our full [Sunday Conversation] below.
JADAMIX: Describe your music in 3 words.
LBCK: Super funky vibes.
What is a typical studio session like with you guys?
Usually we work kind of freestyle so to speak, trying all kinds of different ideas and avenues. Once we find something that we are feeling, we run with it. We try to keep it light and not heavily structured (at least to start off) to keep it fun.
You mentioned that you immediately connected with Gallant's "Weight In Gold" record and decided to speed it up a bit and give it a little R&B feel. Can you talk a little bit about how that remix came together, and also about your approach when creating your remixes in general?
Well to be honest, remixing hasn't always been our strong suit. We struggled with it and at first preferred to just make originals. However, within the last 2 years our remixing abilities have really taken off and some of our most popular tracks are now some of our remixes. With this Gallant remix we knew we wanted to try and think outside-the-box. The original is so smooth and sexy that we wanted to keep that feel but also add some of our own funky flavor.
Favorite city you've played?
Hands down Bogota, Colombia. It was Magical.
Private jet or yacht?
Yacht, 100%
Pair your music with any cocktail or alcoholic beverage.
Old Fashion with Rye, big ass ice cube. Classic.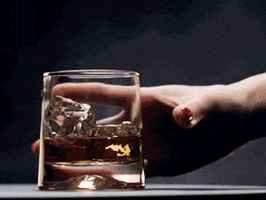 Coolest marketing campaign or way you've promoted your brand or music?
We actually had the cool experience of having our music included in one of the early Facebook games called NightClub City. It was a huge hit and we got thousands of page likes because of it. Plus, it was a super fun little game!
Describe the perfect setting for your music?
Sun-setting beach party with half naked people. Lots of palm trees!
What artists inspire you guys?
Luigi: some of my personal favorites are Armand Van Helden, Pleasurekraft, Cassius & C2C!
Alex: inspired by jackLNDN, Siriusmo, & (Early) Justice.
Name one of your favorite (lesser known) emerging artists or producers.
Our mate Tobtok from Sweden. If you don't know him by now its only a matter of time before he's on your radar. He's an absolute ace. Also, the lads Lewis & Laurie of Just Kiddin out of the UK. They are fantastic!
(Peep some of Tobtok and Just Kiddin below)
Can you talk a bit about your dynamic of working together as a duo. Is there anything you each bring to the table?
Alex started producing Trance from age 12 and I was DJ'ing house parties and small venues at age 15. Now we're both 26 and we hit all sides of the spectrum. Alex brings an in-depth knowledge of music. He's a talented piano player and he does much of our composing. I spend more time in arrangement, he's a stickler for details and is a perfectionist when it comes to putting it all together.
What do you have upcoming for the rest of 2015?
As of now we are working on our next single that will feature a really nice young talented singer
 Can't disclose just who yet, but we think people will really love this one.
Peep LBCK's debut album The Goods (on HOF Records)
Keep up with LBCK on SoundCloud, Facebook and Twitter.
Comments
comments