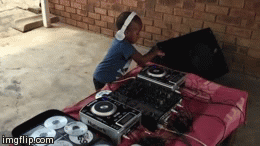 I stumbled upon this earlier on reddit and had to make a post.  DJ Arch Jnr is naaasssty.  At 2 years old I was still spitting apple sauce out of my mouth and drooling over action figures, not spinning deep house sets on playdates.  I'm trying to get an exclusive with him next week so stay tuned…
Follow him on twitter.
Here's a longer set.
Comments
comments