We aren't the type of team that flaunts their achievements, self-praising on social media and reminding readers of every milestone we reach. We prefer to let our content creation and curation speak for itself. And we rather let the indie artists who we discovered years ago go on and flourish, with the hope they'll eventually pay back their respects.
The obvious truth is.. we aren't the most trafficked music blog on the web. We aren't even close. We don't have the biggest SoundCloud or YouTube following. But we can say whole heartedly that we've had influence in the early stages of success for some of the fastest growing musical talents on this planet. If you don't believe us, well then go ask Lil Dicky, Jarren Benton, Masego, Russ or The Him. Those are just a few examples.
At the end of the day, we go to sleep every night knowing that we built our brand from the ground up, doing it as organically as possible. We don't sit at our computers reposting friend's tracks or dishing out favors. Every word we type is because we mean it, and every song we repost is because we dig it. We believe in karma and we know that all it takes is one indie act growing to the size of an Adele or J Bieber to sing our praises, and we'll turn industry heads.
With that being said, we decided to spotlight 10 artists who we believe are the next ones up. Not everyone on this list is going to break, that's simply not what we are asserting. But we will say that all of these 10 have a strong shot at going places in this industry. And if you don't believe us, bookmark this feature and circle back to it a year from now.
**These are in no particular order**
For the full 10-song playlist, go here.
◊ CROOSH – Producer / Writer / Performer
If we were 19-years-old again, we would all want to be CROOSH. The LA based multi-faceted talent has been impressing our entire crew since the moment we laid ears on his SoundCloud page. Driven by purpose through art, the young and quickly rising phenom has the content, flow, delivery and swagger to crush the game. Dropping fire new material nearly every other week, and giving it all away for free (w/ no download links), the homie showcases the very definition of organic growth and is poised to break big in 2016.
◊ Caden Jester – Producer / DJ
We've been keeping up with 17-year-old producer Caden Jester for months now, offering the young'n frequent advice on how to market himself, grow as an artist and remain patient. The thing is.. he seems to have all of those things under wraps. Cornering a dynamic future dance sound and riding some hefty momentum from his recent remix of DiRTY RADiO's "Numbers", this talented teen is well on his way to amassing a sizable following and executing some huge collabs, remixes and originals next year.
◊ Josh Tobias – Writer / Performer / Producer
NYC bred Detroit based artist Josh Tobias is riding high off his hit single "Beachside Lover". Racking up nearly 500k plays since Labor Day across SoundCloud, YouTube and Spotify, JT is turning executive heads at major labels and publishers located everywhere from LA to France. Showcasing a rare retro meets Nu Cool sound that lives somewhere between Funk, R&B and Pop, the 25-year-old seems far from his peak.
◊ PREP – Quartet / Band
Mysterious London based PREP band has been intriguing us since that sunny day in August when we stumbled upon their premiere single "Cheapest Flight", courtesy of Chloe Martini's repost. Classy, clean and brimming with retro vibes, that smooth single is capable of hitting home with your entire household.. from your grandparents to your little niece. We still don't know too much about who is behind this extremely talented quartet, but we should likely know more come 2016.
◊ dev09 – Performer / Writer / Entertaining SnapChatter
Shout out to Neon Gold Records for introducing us to South Bend bred artist dev09. As one of the hardest and realest 18-year-old chicks west of the Atlantic, dev09 is developing a dark, swagged-out urban pop sound that we haven't heard these days. Throw in some fresh neck tats and a hilarious social media presence and you inevitably have a star in the making.
Peep our interview with her from October.
◊ BRAYTON BOWMAN – Writer / Performer / Blunt Roller
With arguably the most electrifying vocals on our list, Harlem based writer / vocalist BRAYTON BOWMAN is well on his way to growing a successful career in this industry. Some of our crew saw him live at Rockwood Music Hall in NYC's Lower East Side a year ago and they all left shook. Since then we've witnessed consistency in content and impressive improvement across his writing and vocal abilities. Soulful, raspy pipes paired with catchy, seasoned writing and you have yourself sure success.
Peep our interview with him from earlier in the year.
◊ ASHA – Writer / Performer
The first time we heard London based singer / songwriter ASHA, we were convinced it was Joss Stone. The soulfulness of her vocals and fieriness of her delivery reminded us of the fellow English woman. With her own introspective approach, stirring lyricism and unique aesthetic, we believe she has the potential to be great. Look out for some big leaps from this driven and artful talent in 2016.
◊ Jarraeu Vandal – Producer / DJ
SOULECTION / WAVEFILES affiliated producer Jarraeu Vandal was not being left off this list. His versatility is far too strong to ignore. One day he's dropping a funky 80s groove, like that Digital Farm Animals remix he did over the summer… which was a movie btw. The next he's pumping out some ultra wavy Kendrick Lamar sampled hip-hop (re: "Be Alright")… while always somehow maintaining that buttery, Nu Cool signature JV sound.
◊ Flamingosis – Producer / DJ
We have a ton of respect for BK based NJ bred producer Flamingosis. Although we've never met or spoke to him, we get the impressive he is a hardworking, creative and a super chill dude. Although he certainly isn't new to the scene, he has managed to amass a committed following that absolutely loves his funk / disco sampled soulful hip-hop meets retro chill sound. Call it oldies meets urban. We love it too and look forward to hearing more blissful smirk-inducing tunes next year.
◊ Vesper – Producer / Writer / Performer
Last but certainly not least is rising NYC based beat maker Vesper. Affiliated with innovative Chill – Future – Soul collective / platform PLAY IT LOUDER, this young and multi-faceted talent is slowly becoming the Prince of Wavy Chill-Step. In an electronic world dominated by remixes, edits and flips, Vesper is working diligently in the studio crafting originals. Look out for this under-the-radar production beast in 2016.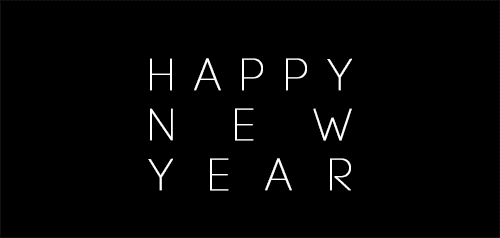 Comments
comments